2018 AmoyDx Distributors Annual Meeting successfully held in Shanghai
Date:2018-11-11
Source: AmoyDx
November 11, 2018 (Shanghai, China) AmoyDx Distributors Annual Meeting 2018 was held in Shanghai on November 8, 2018. 34 delegates from 19 countries gathered together to get the latest market information and celebrate the successful collaboration in the past years.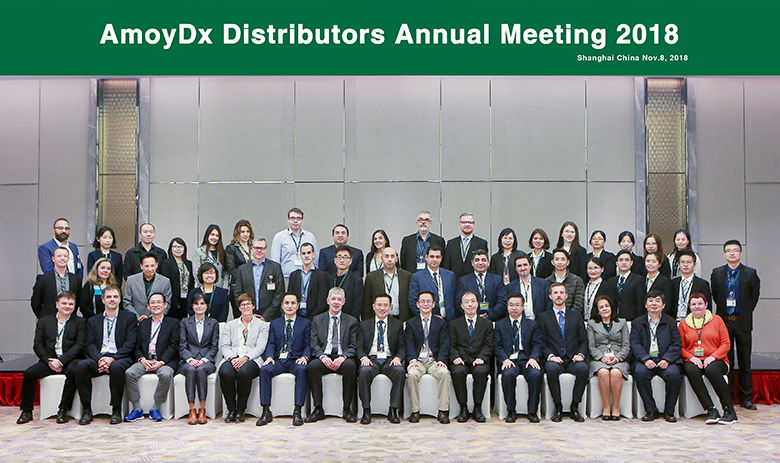 During the meeting, Dr. Li-mou Zheng, President and CEO of AmoyDx shared the update of AmoyDx and the products emphasizing quality is priority for AmoyDx. Dr. Mike Zhu, AmoyDx Executive VP introduced the latest development of companion diagnostics on precision oncology. Two senior directors from AmoyDx pharmaceutical partners Dr. Luke Lin (Medical Affairs Lead Oncology SEASK of B.I.) and Dr. Viraj Rajadhyaksha (Medical Director, women's cancers, International Oncology of AstraZeneca) presented on liquid biopsy on lung cancer and BRCA testing status respectively.
During his welcome speech, Dr. Limou Zheng said, "Quality is life of AmoyDx and our mission is to provide our customers with superior and innovative products and services to improve healthcare and patients' lives. We are honor to work with our valuable distributors in different countries. Without your support and effort, our success would not have been possible."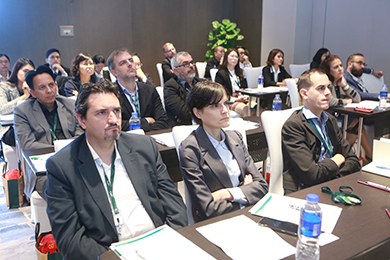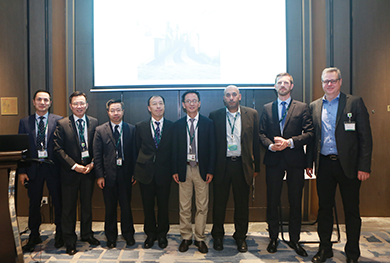 The distributors expressed their ideas and experience in promoting AmoyDx brand and products. Among them four great partners from Japan, Germany, Poland and Jordan gave talks showing the high quality products and instant and effective services AmoyDx provided to customers. At the meeting, five distributors were awarded as outstanding distributors and 5-year partnership distributors respectively.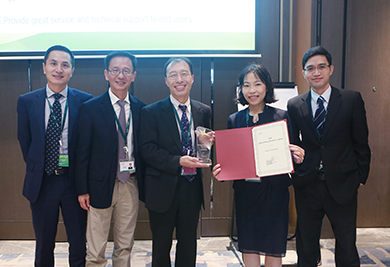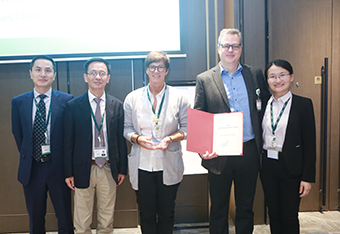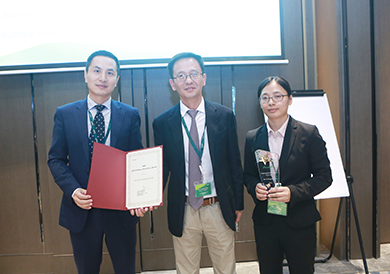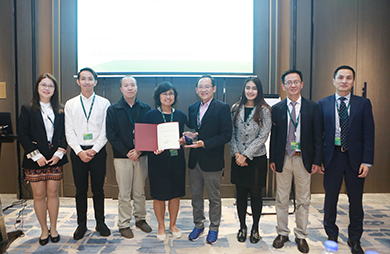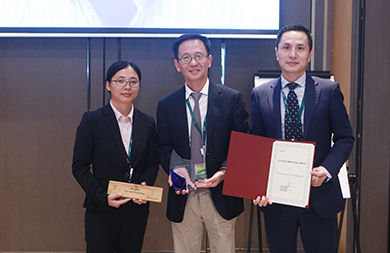 Dr. Naoto Kondo, CEO of Riken Genesis said, "We distributed AmoyDx ROS1 kits to different customers in Japan and served over 40,000 patients within this year. There was no single complaint about the quality of AmoyDx product. We are proud of being AmoyDx partner and looking forward to building up closer collaboration with AmoyDx in the future."
Looking forward to 2019, through our distributors, AmoyDx multi-gene detection solutions on both qPCR and NGS platform will be introduced and provided to various customers and will be served for more and more cancer patients worldwide.
 BACK
TOP