AmoyDx attended News Conference of Xalkori ROS1 approval in Japan
Date:2017-06-28
Source: AmoyDx
On June 23, Pfizer Oncology and Merck KGaA held a News Conference in Tokyo launching Xalkori (Crizotinib) ROS1 approval for additional indication. Xalkori, as a lung cancer targeted drug developed by Pfizer Inc. (Prizer as follows), was approved for treatment of metastatic Non-Small-Cell Lung Cancer (NSCLC) with ROS1 fusion by Ministry of Health, Labour and Welfare (MHLW) in Japan on May 18, 2017.
As the unique companion diagnostics partner, Amoy Diagnostic Co., Ltd., (AmoyDx as follows) and its Japanese Marketing Authorization Holder, Riken Genesis (RG as follows), were invited. Dr. Mike Zhu, Executive Vice President and Mr. Paul Huang, International Business Director, attended the conference on behalf of AmoyDx.
Besides Japan, Pfizer is now cooperating with AmoyDx to promote the solution of NSCLC with ROS1 fusion in China (including Taiwan), South Korea and serving more and more patients in Asia-Pacific area.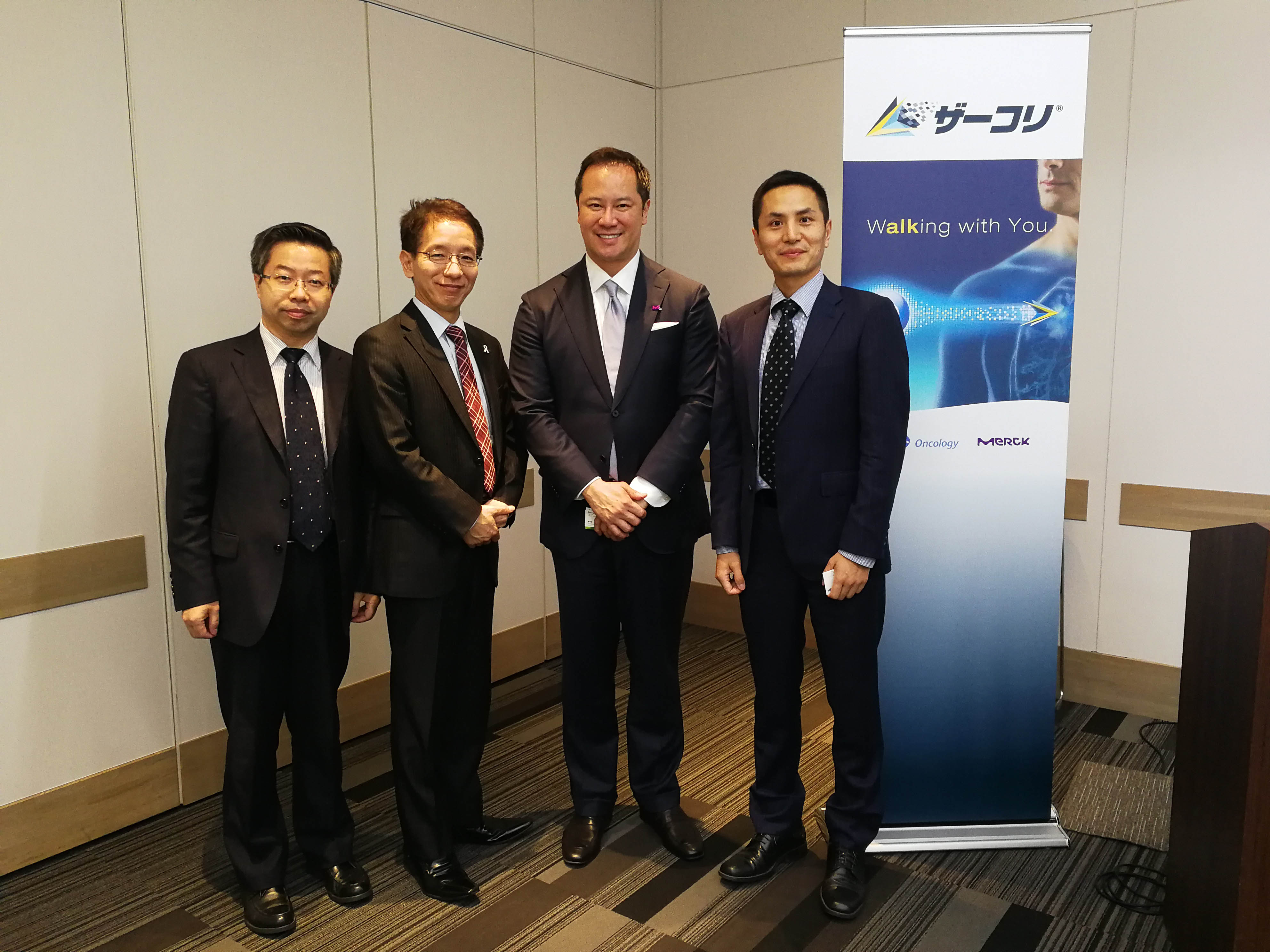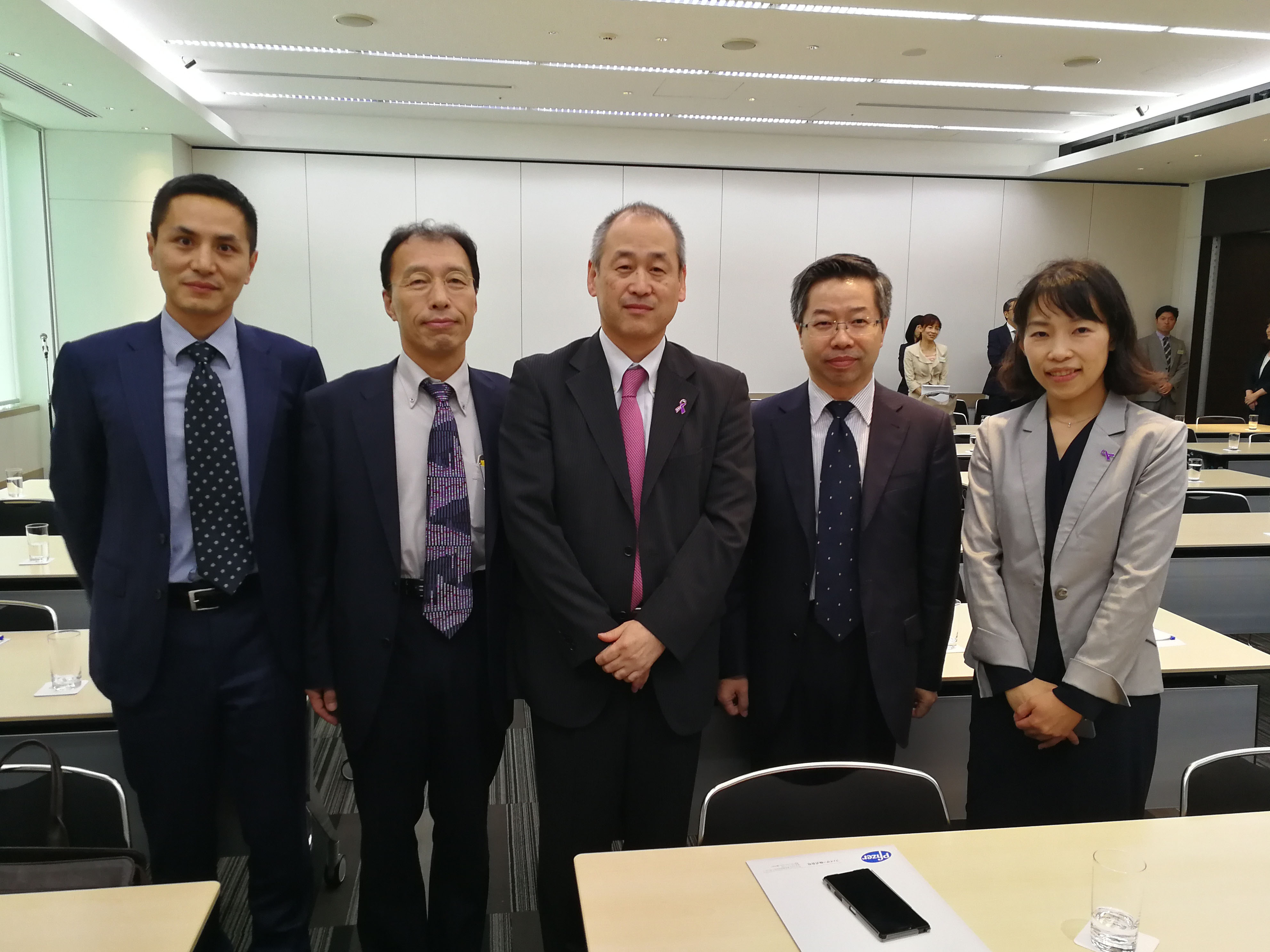 ROS1 is another NSCLC drive gene found after EGFR and ALK. There are total 1.5 million lung cancer patients in Asia. ROS1 fusions occur in about 2% of Asian patients with NSCLC. The MHLW's approval of Crizotinib is based on Asian OO12-01 clinical trial. AmoyDx ROS1 Fusion Kit, a RT-PCR assay with convenient operation and high-sensitivity, selected 127 patients with ROS1-positive metastatic NSCLC in China mainland, Japan, S. Korea and Taiwan in this trial. The result showed the ORR was 69% (95% CI: 61ty, approved fnfirmed the clinical efficacy of Crizotinib on East Asian patients.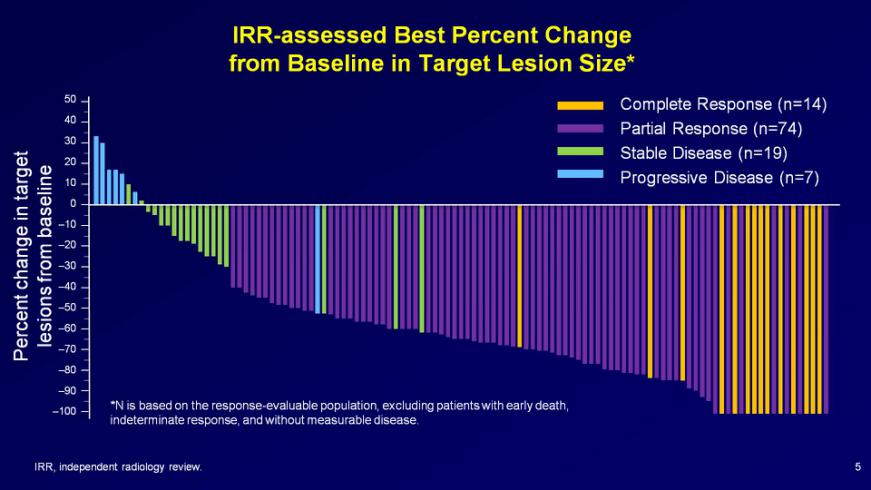 Based on the data from the clinical trial, MHLW approved AmoyDx ROS1 Fusion Kit as the companion diagnostics reagent of Crizotinib in Japan. It is the first ROS1 companion diagnostics reagent approved officially in the world.
During the News Conference, Dr. Goto, the PI of OO12-01 especially introduced AmoyDx ROS1 fusion kit and its unique advantages for clinical application in his presentation. Using RT-PCR technology, the kit detects 14 ROS1 gene fusions (covering 99% mutation frequency). Compared with traditional FISH method, AmoyDx ROS1 fusion kit is highly sensitive, accurate, convenient, appropriate for all types of tumor samples, and low-cost, and more fusion classification information provides more clinical reference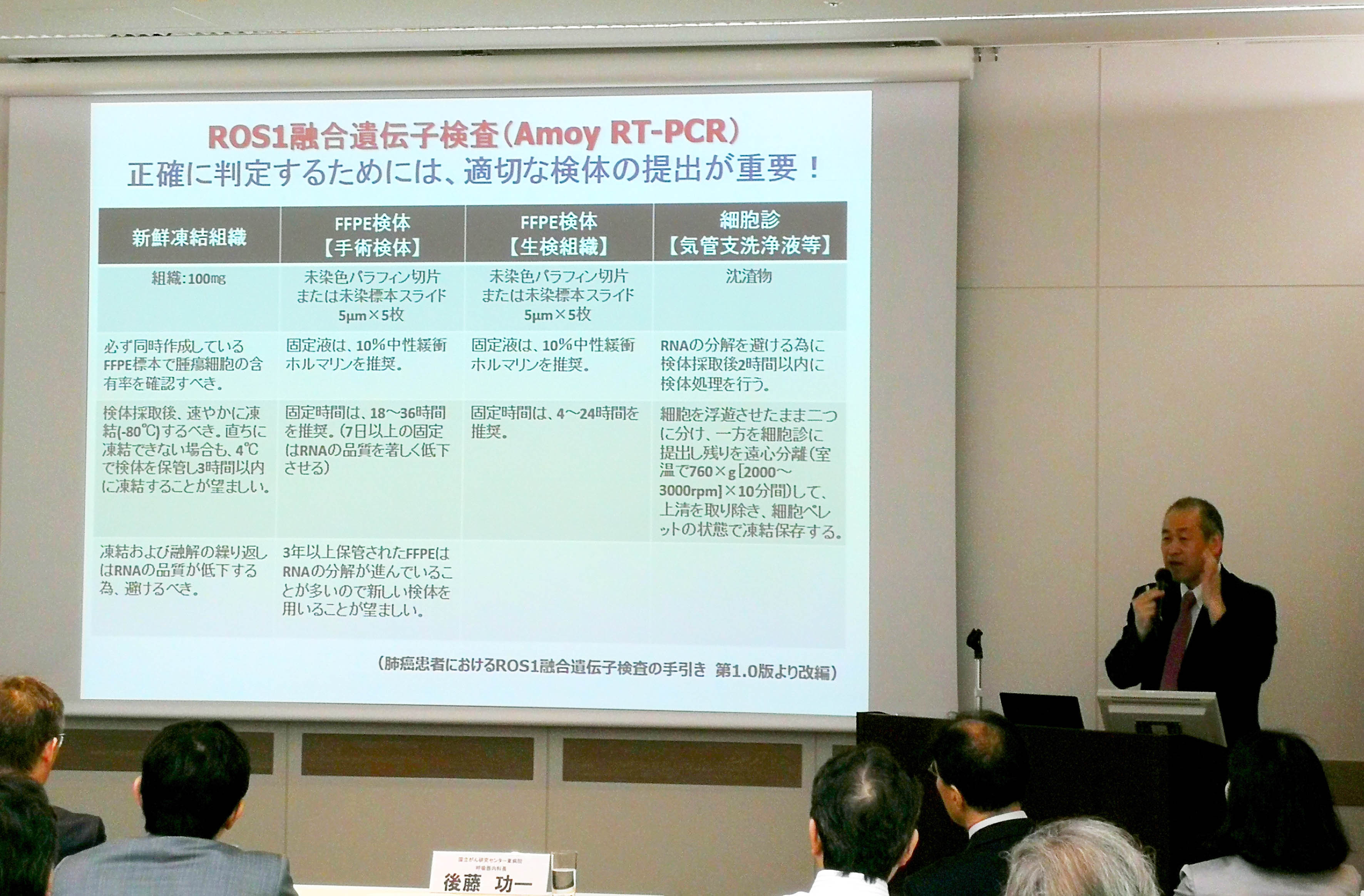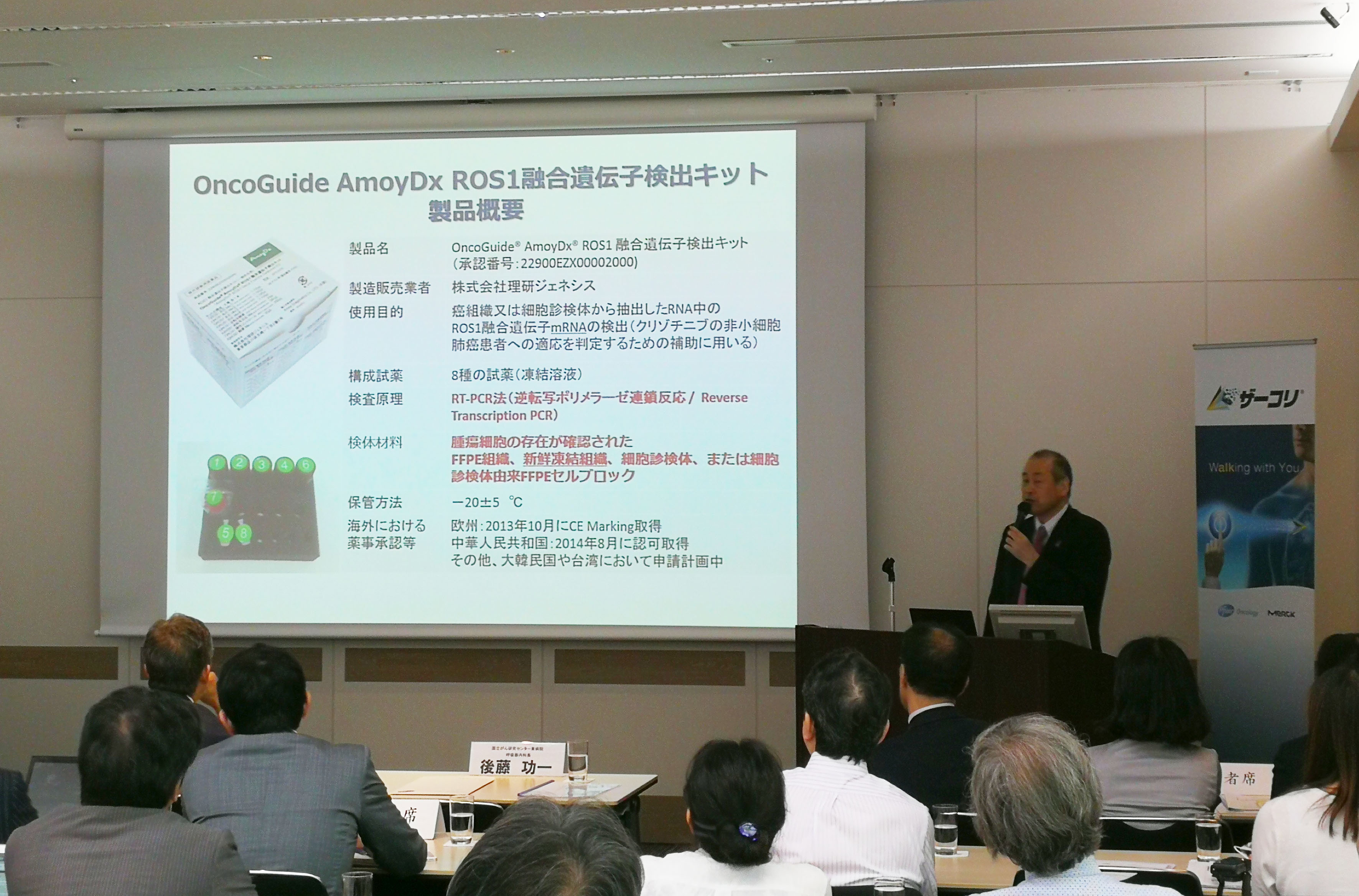 With the approvals of Crizotinib used for ROS1-positive NSCLC in the USA and Asia-Pacific (Japan and Taiwan), the therapy of lung cancer has been changed from testing EGFR mutation and ALK fusion to the synchronous detection of the EGFR mutation ALK and ROS1 fusions. ROS1 fusion detection was accepted into NCCN 2017 as first-line therapy for NSCLC clinical practice, addressing the EGFR/ALK/ROS1 gene status detection before the NSCLC treatment.
 BACK
TOP