Amoy Diagnostics exhibits in the18th World Conference on Lung Cancer(WCLC) in Yokohama, Japan
Date:2017-10-20
Source: AmoyDx
The 18th World Conference on Lung Cancer (WCLC) was held in Yokohama, Japan this week. It is the world's largest meeting dedicated to lung cancer and other thoracic malignancies, organized by International Association for the Study of Lung Cancer (IASLC). More than 7,000 delegates from over 100 countries attended the event and discussed the latest developments in thoracic malignancy research. Attendees include surgeons, medical oncologists, radiation oncologists, pulmonologists, radiologists, pathologists, epidemiologists, basic research scientists, nurses, allied health professionals, advocates and patients.

Amoy Diagnostics Co., Ltd. (AmoyDx), as the market leader of the precision oncology in China, participated this grand event with its innovative liquid biopsy technology "Super-ARMS®", EGFR/ALK/ROS1 Panel testing kit and the world's first approved Companion Diagnostic ROS1 fusion detection kit.
During the Poster Session, Dr. Guanshan Zhu (Executive VP of AmoyDx) presented ROS1 Clinical study in China and communicated with lung cancer experts and professionals from different countries.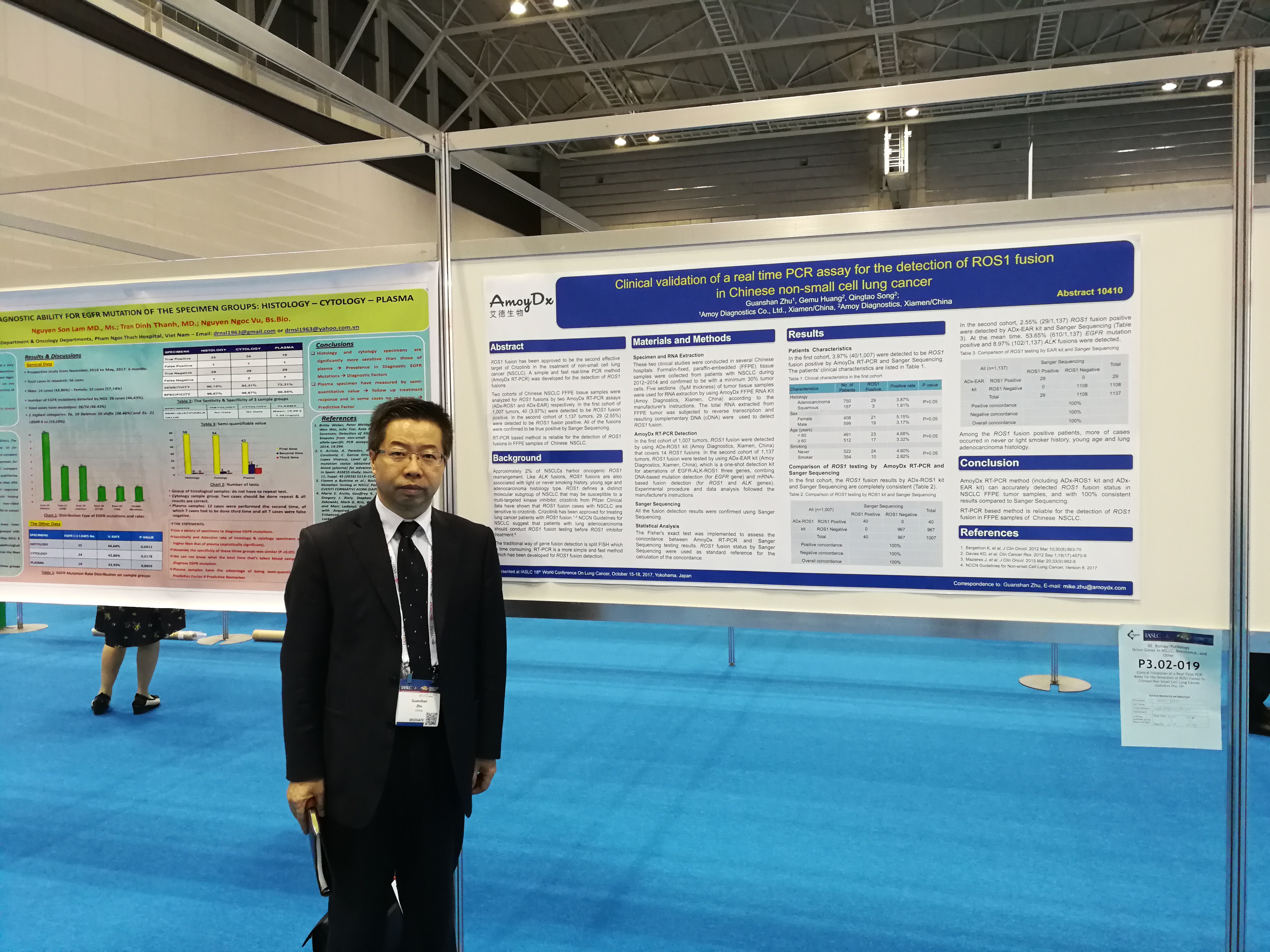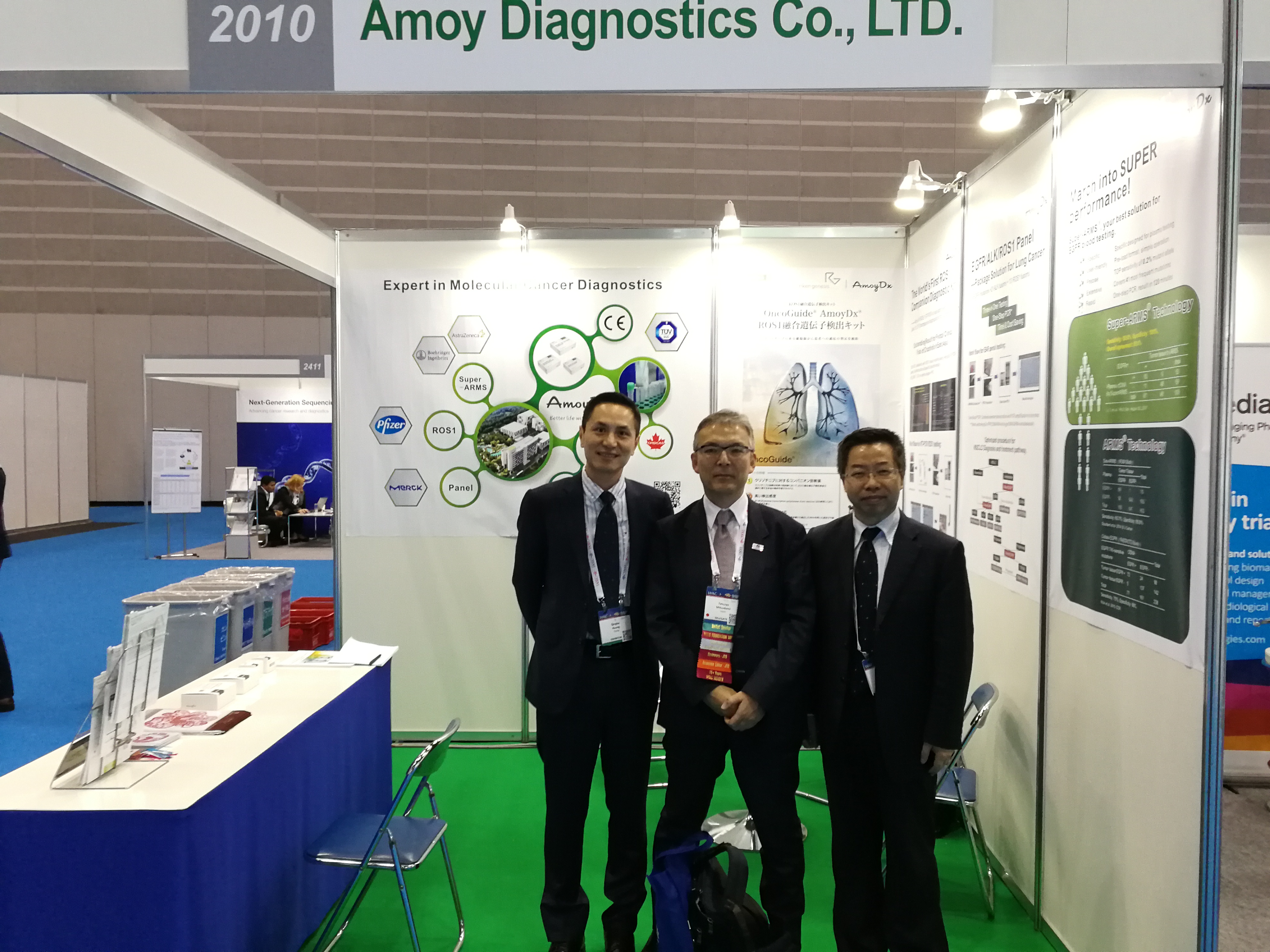 Prof. Tetsuya Mitsudomi, President-Elect of IASLC and President of the Japanese Lung Cancer Society, visited AmoyDx booth and discussed about the current status and development of lung cancer.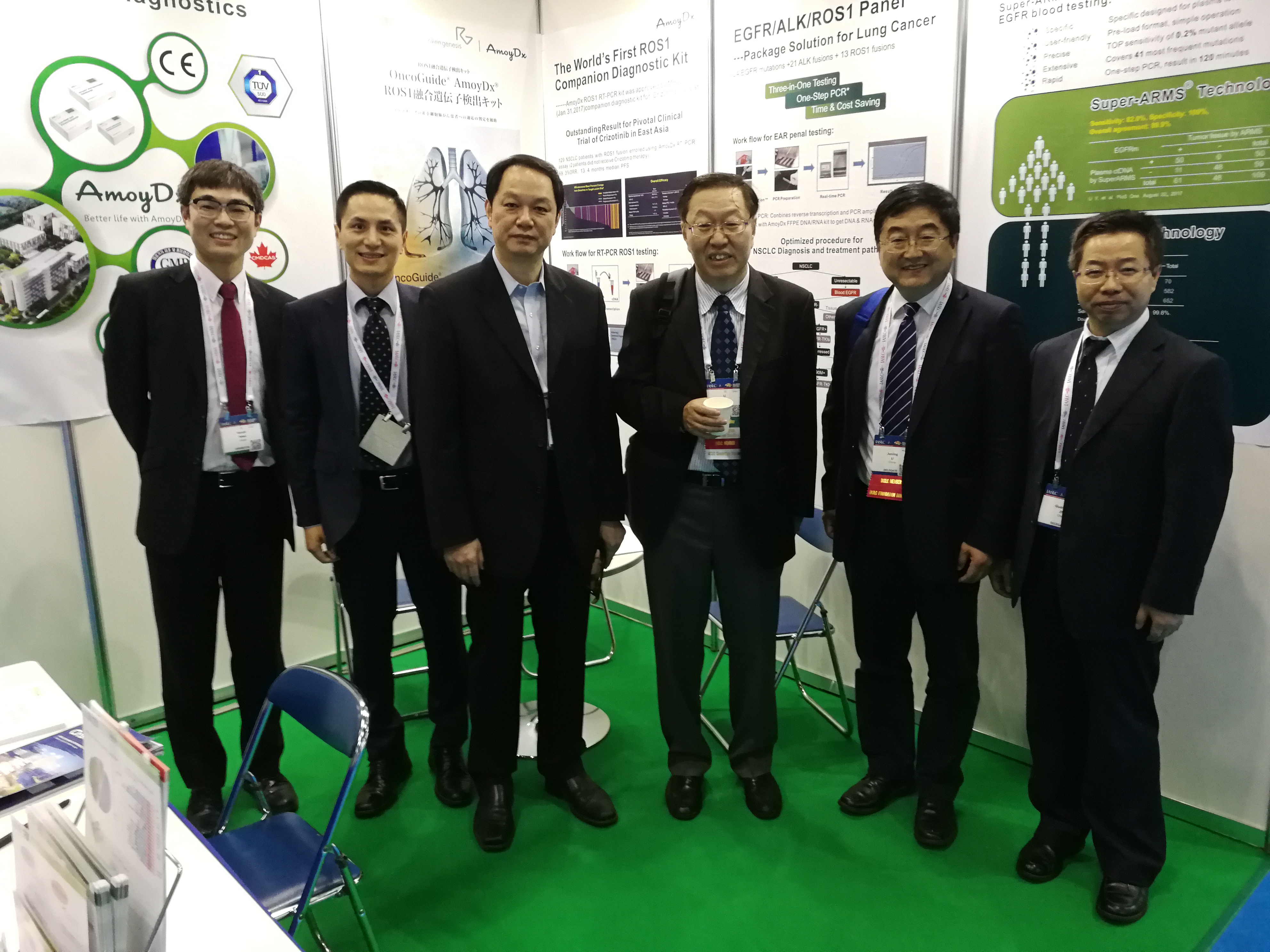 Chinese lung cancer Key Opinion Leaders including Prof. Baohui Han, Prof. Li Zhang, and Prof. Junling Li visited AmoyDx booth.
 BACK
TOP