Visit AmoyDx at MEDICA 2017, Germany
Date:2017-11-17
Source: AmoyDx
As the world's largest medical trade fair, MEDICA in Düsseldorf remains the top event for decision-makers from all over the world. This year in 2017, more than 123,500 professional visitors, over 60% came from countries outside Germany, from 130 different countries.
Amoy Diagnostics Co., Ltd. (AmoyDx) is exhibiting at Hall 3, MEDICA 2017 (13-16 November) in Düsseldorf, Germany. During the grand meeting, lots of people head to Hall 3, 3F41, AmoyDx's booth at MEDICA 2017, including KOLs and distributors all over the world.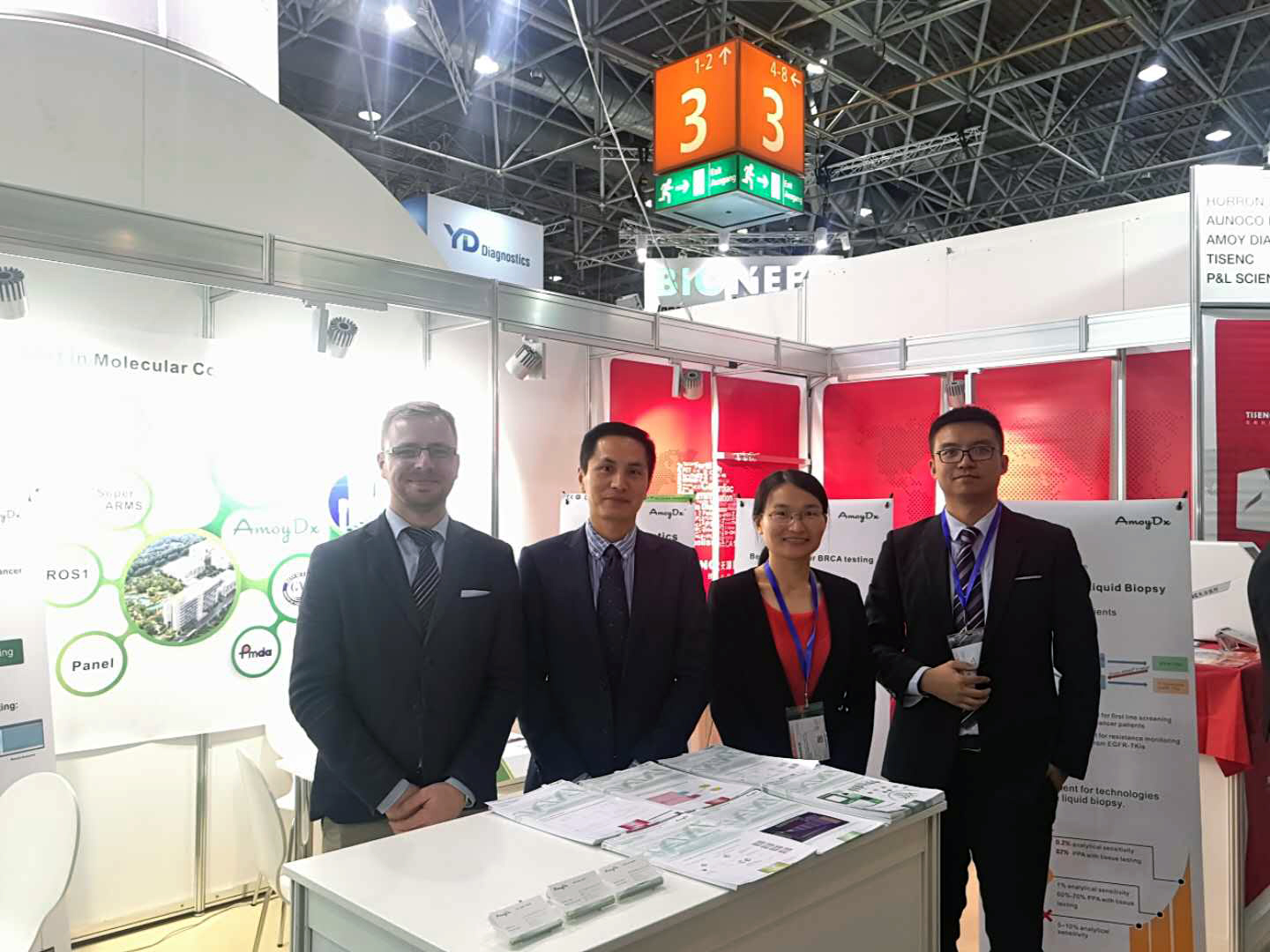 AmoyDx is presenting their competitive products with cutting-edge technology, introducing the innovative testing methods such as Super-ARMS® for liquid biopsy, NGS for BRCA 1/2 and PCR Panel for EGFR/ALK/ROS1 testing to the visitors at MEDICA 2017.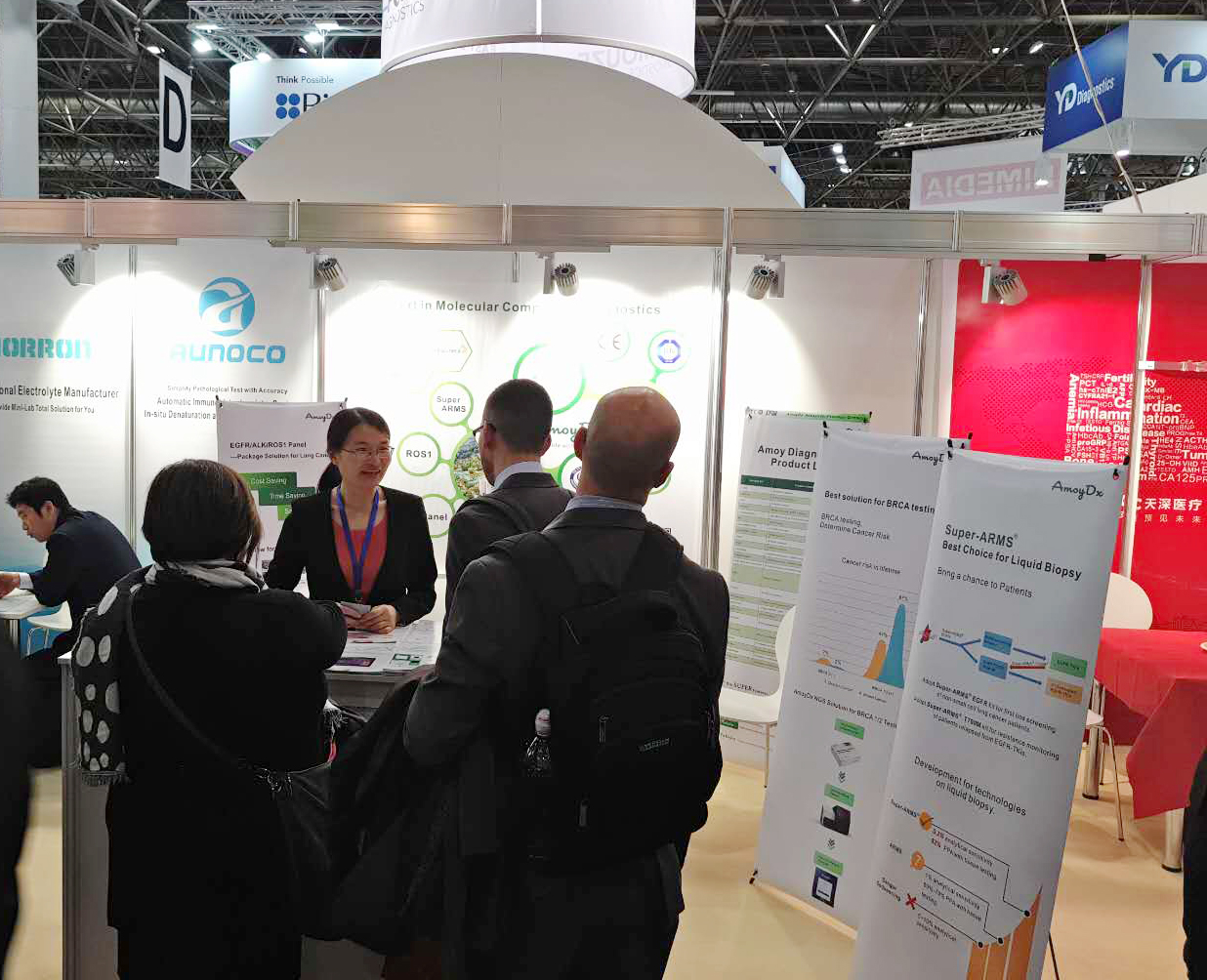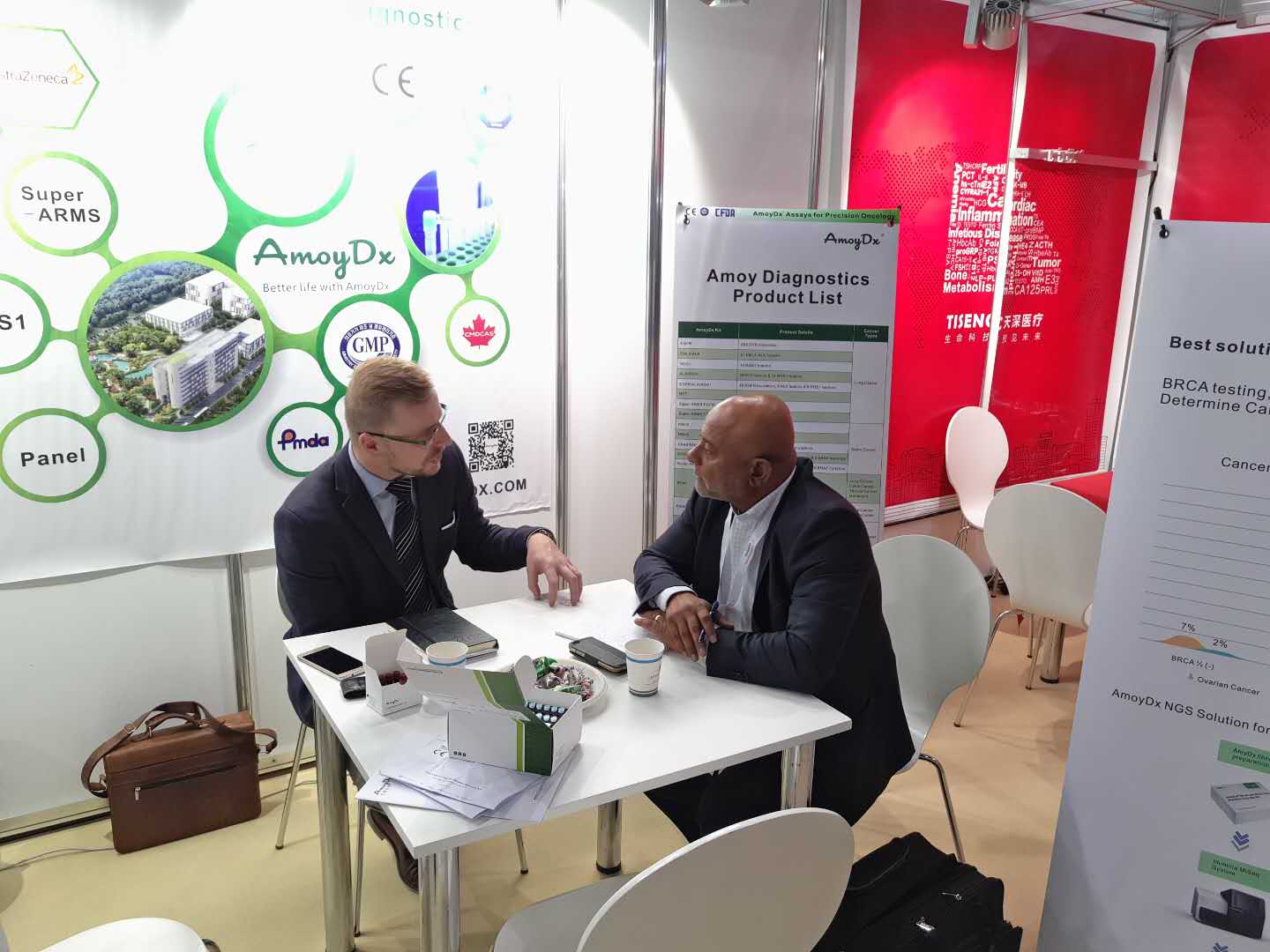  BACK
TOP