Highlights of China International Import Expo (CIIE) 2023 - Amoy Diagnostics Announced Multiple Collaborations with AstraZeneca and Pfizer
Date:2023-11-13
Source: AmoyDx
Shanghai, China, November 13, 2023 - AmoyDx announced multiple collaborations with AstraZeneca and Pfizer during the 2023 China International Import Expo (CIIE), held on November 5-10 in Shanghai China. These partnerships aim to jointly promote the development of precision diagnostics and treatment, ultimately benefiting cancer patients.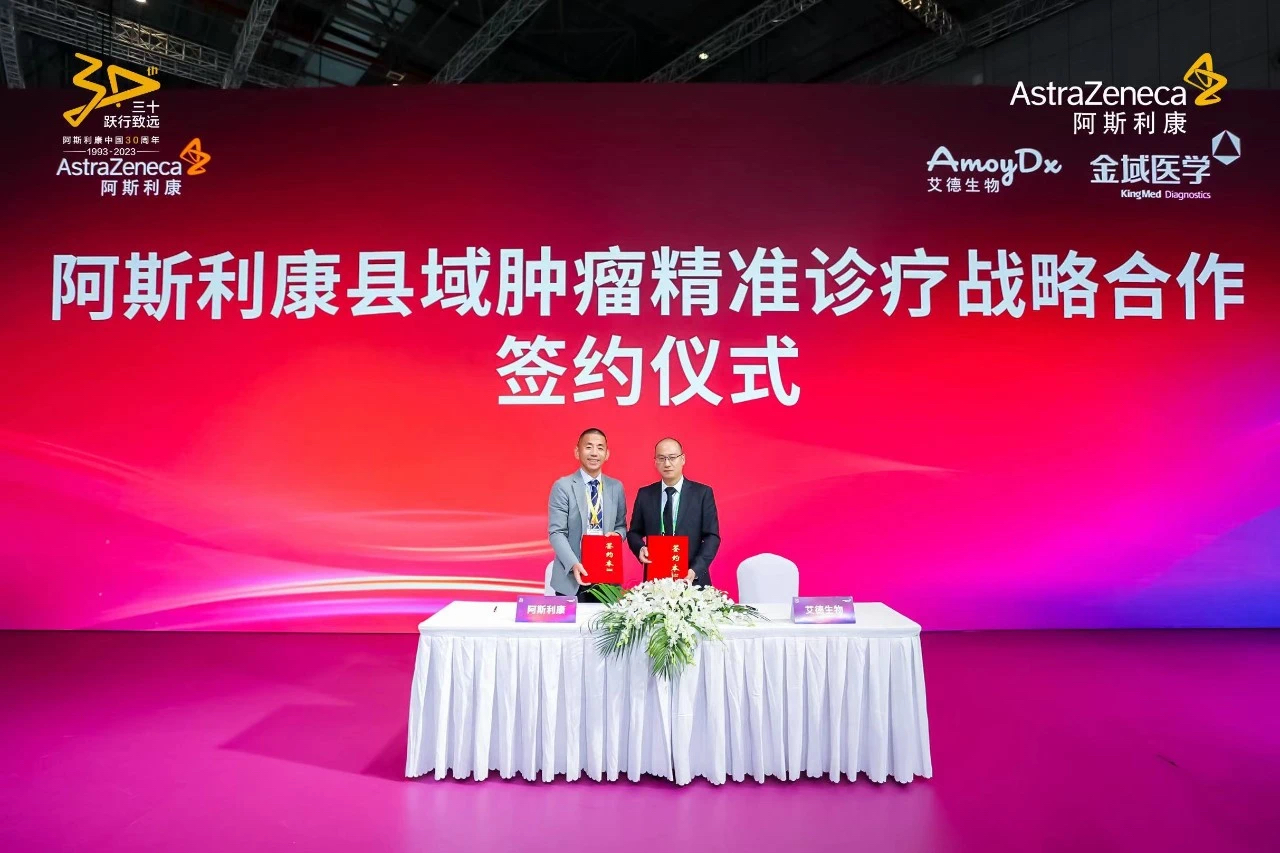 Strengthening County Level Collaboration with AstraZeneca
Building on the strategic cooperation established with AstraZeneca in 2020 for precision diagnostics and treatment at the county level, AmoyDx is further deepening this collaboration. The focus is on enhancing the molecular pathology diagnostic capabilities of county hospitals. Additionally, AmoyDx will be a key presence in the AstraZeneca Guangzhou Innovation Center for Oncology Precision Diagnostics, leading the advancement of high-quality tumor precision diagnostics and benefiting a vast number of patients at the county level in China.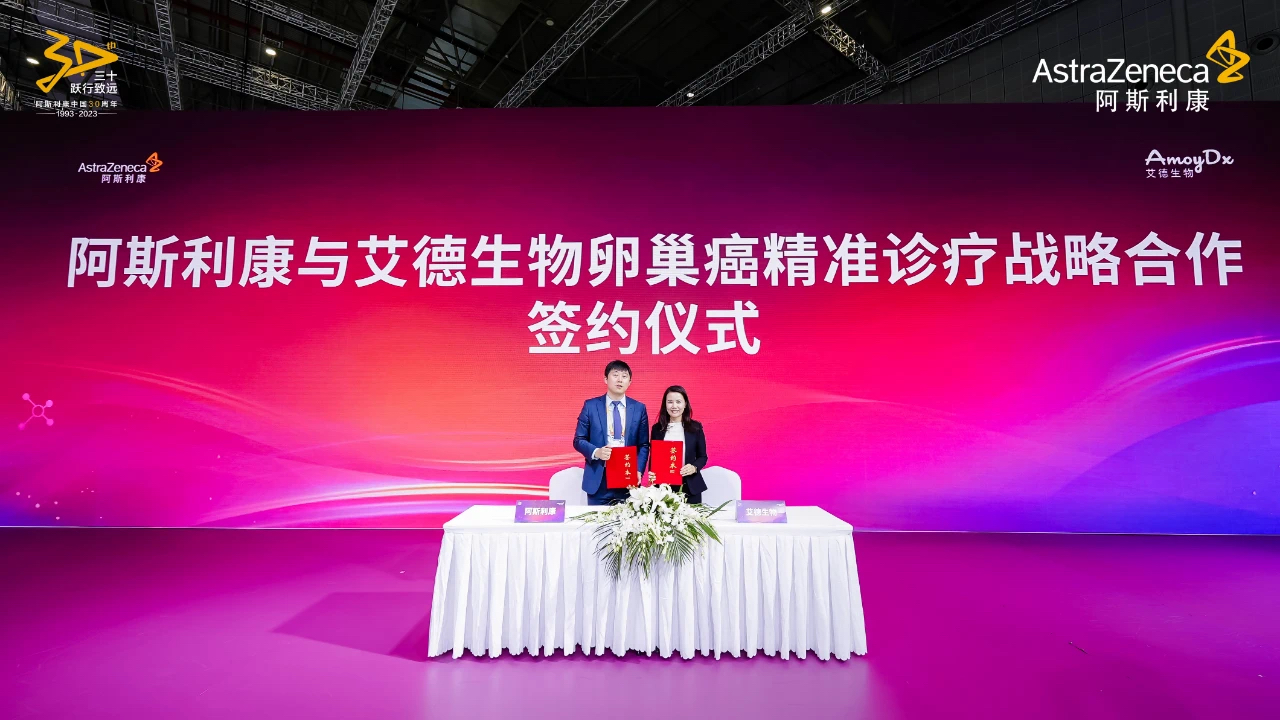 2nd Strategic Collaboration on Ovarian Cancer Diagnostics
In the specific area of precision diagnosis and treatment for ovarian cancer, AmoyDx and AstraZeneca signed a strategic cooperation agreement. This marks the second strategic collaboration between the two parties in building ovarian cancer molecular diagnostic capabilities, following a recent agreement on companion diagnostics for ovarian cancer. Both parties are committed to continuous technological development and updates, aiming to provide more ovarian cancer patients with standardized diagnosis and treatment through compliant in-hospital testing.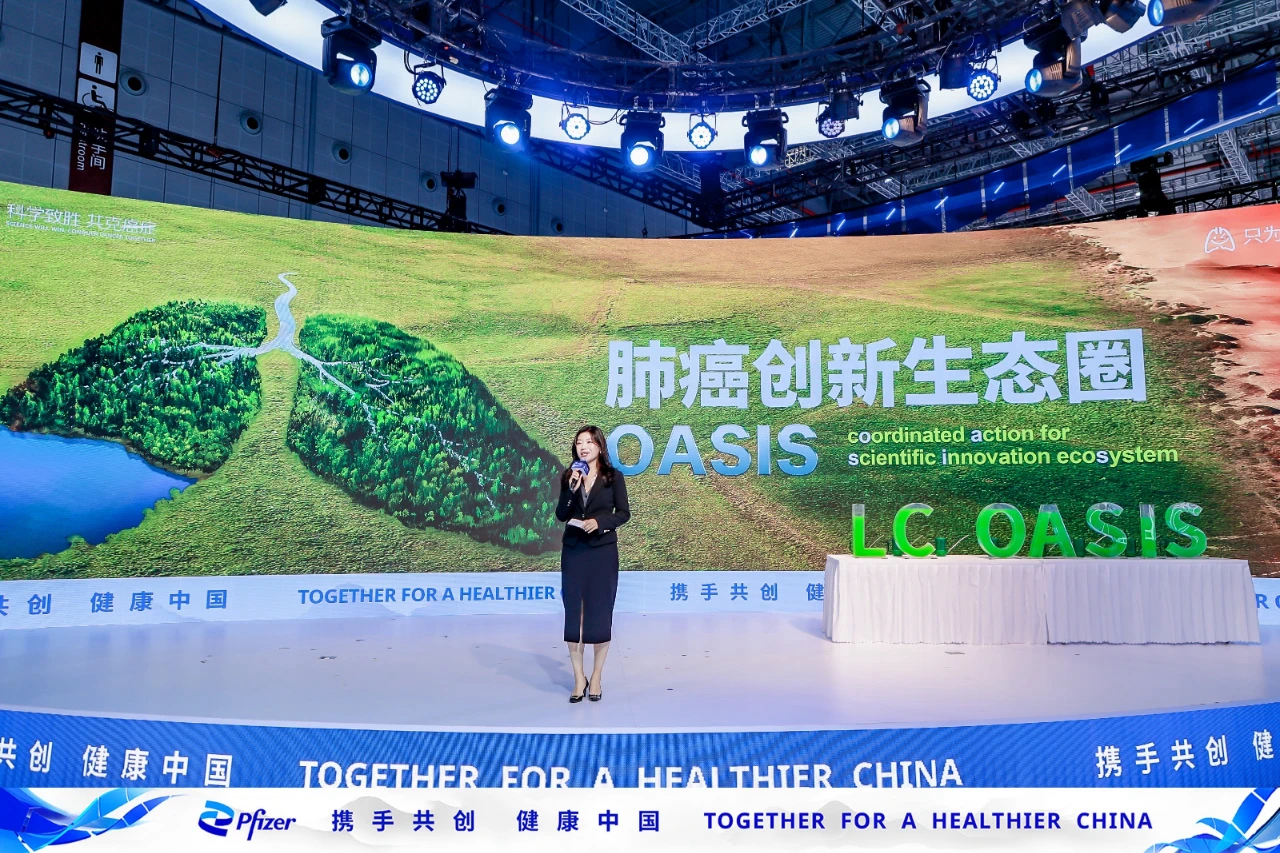 Pfizer Lung Cancer Innovation Ecosystem (LC OASIS)
In the field of Non-small cell lung cancer (NSCLC), AmoyDx continues to take the lead and make significant contributions to the progress of lung cancer precision diagnosis and treatment with the expansion from a single gene biomarker testing and with a gradual addition of genes leading to the current 11 genes Pan Lung Cancer (PLC) assay which is now covered by the Japanese health insurance. Pfizer Oncology joined hands with AmoyDx, pathologists and clinical experts, Internet health companies and other parties to launch the OASIS lung cancer innovation ecosystem, which will focus on the needs of the "patient journey", and work together to bring compliant and innovative products to a wider market for the benefit of tumor patients domestically and globally.
As a leading tumor precision diagnostic company, AmoyDx, guided by clinical and patient demands, selects appropriate technology platforms to transform its products and builds a full range of companion diagnostic product systems from targeted therapy to immunotherapy. With comprehensive competitive advantages from R&D, quality control, registration to sales, AmoyDx, together with AstraZeneca, Pfizer, Eli Lilly, Amgen, Johnson & Johnson, Merck, Takeda, Haihe, Hengrui, BeiGene, and HUTCHMED and many other partners are working together to promote more and better clinical application of precision diagnostic treatment of tumors.
For more information, please call us at +86-592-6806835 or email us at info@amoydx.com.
Tel:+86-592-6806835
Email:info@amoydx.com
 BACK
TOP