AmoyDx to Exhibit at ESMO Asia Congress 2022
Date:2022-11-21
Source: AmoyDx
Amoy Diagnostics will be in the ESMO Asia Congress 2022, held in person in Singapore from December 2-4.
It is only 10 days away! Grab the chance, come visit our booth #C208 and have a face-to-face talk with our experts to learn more about AmoyDx Pan Lung Cancer Panel, HRD Focus Panel and Master Panel.
About ESMO Asia
The ESMO Asia Congress is the annual event where global and Asian cancer professionals come together, to present and discuss the latest scientific and clinical advances across the entire field of oncology, of relevance at a global level, and for the Asia-Pacific region.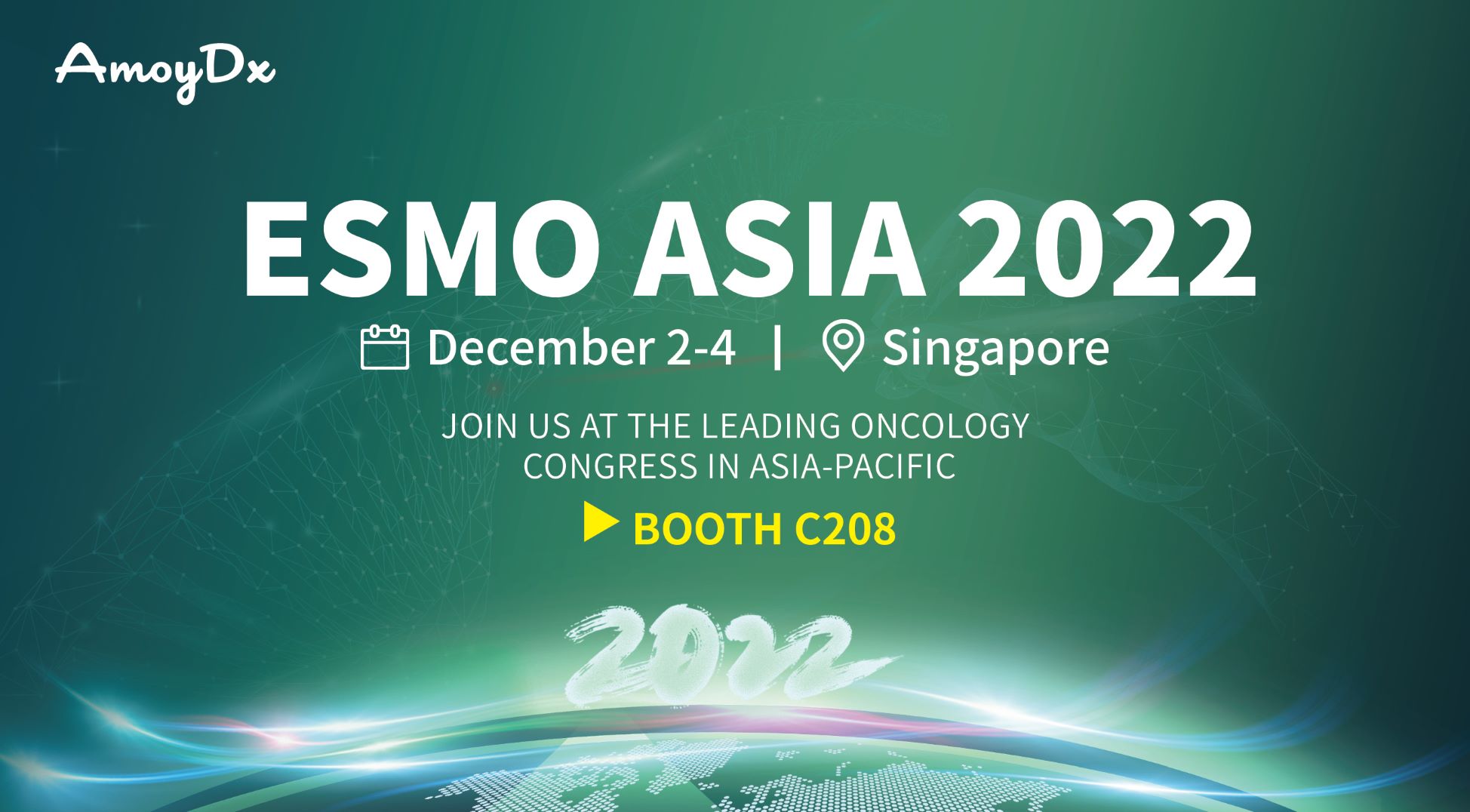  BACK
TOP